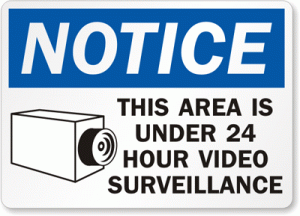 The Investigative services team at Investigations Toronto can design and install custom video surveillance systems to meet needs if both businesses and individuals.
Our HD video surveillance systems can range from single cameras with real-time recorders to multi camera systems that deploy infrared technology.
Video Camera systems can be customized to be overt, covert, or a combination of both concealed and visible systems based on your specific requirement.
The Surveillance specialists at Investigations Toronto can design custom systems to meet short or long term needs.
Video surveillance systems can be purchased or rented. Training is provided to you so you can operate or move cameras as desired. In addition to the video system design, we will also obtain all required equipment and provide installation services.
Below are various uses for video surveillance systems:
Theft, fraud or drug concerns within a facility
Cash Registers
Covert Cameras
Overt Cameras
Babysitter Monitoring
Shipping & Loading Docks
Night Vision Systems
Parking Lots
Safety Concerns
Inventory Control Concerns
Tampering & Vandalism
The team at Investigations Toronto
will work with you to mitigate the risks involved with the various issues companies and individuals face.
Speak with one of our experienced licensed Investigators today. Contact us for a professional and friendly no obligation quote at 1-800-977-0337.