BECOME A LICENSED PRIVATE INVESTIGATOR IN ONTARIO
In a Zoom Training Classroom
Interested in an exciting new career?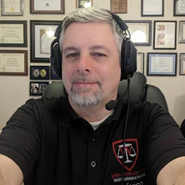 Many people become private investigators as a second career.  Age is not a barrier to success as life experience is an asset.
James Winter, in collaboration with Investigations Toronto offers our Private Investigator Training Course online using the Zoom platform.
Students will participate in interactive classes with the instructor and fellow students. Participants require only a webcam and a positive attitude.
This 50 hour course is mandated by the Ontario Ministry of the Solicitor General for all those seeking to be private investigators in Ontario.
Classes start Thursday April 13 and end Sunday May 14, 2023.
The course is held  online in a Zoom classroom three sessions per week for five consecutive weeks.
Thursday evenings  6 pm – 9 pm
Saturday mornings  9 am – noon
Sunday mornings  9 am – noon
Our Private Investigator Training Course is taught by James Winter CPIO-MI – a certified Master Investigator and Instructor of Investigations.
As an expert instructor, James Winter maintains a 100% success rate of students who write the provincial investigators exam.
A portion of this course provides students with career development and job search guidance and options for further training will be explored.
Cost $ 750 plus HST  (includes PDF manuals) 
For more information or to book, please contact us at 1-800-997-0337 or contact James directly at:
Email: james@jameswinter.ca
www.jameswinter.ca