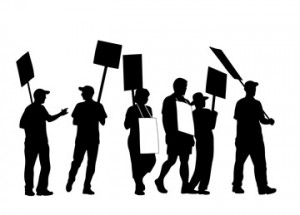 A strike or other type of labour disruption can pose a serious threat to an organization's bottom line, creating unrest amongst employees, and jeopardizing the normal processes of business operations.
Investigations Toronto provides security and risk management services to clients facing crisis or impending labour disruptions. Our services include:
    Pre-strike planning & risk assessment
    Employee & executive protection
    Vehicle escorts & video surveillance
    Picket line video surveillance
    Detailed daily picket line activity reports
For more information on our strike, lockout and labour dispute management services please contact us at 1-800-977-0337 for a professional and friendly no obligation quote.