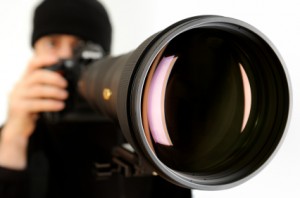 Hire An Undercover Private Investigator in Toronto
When in-depth Intelligence is required, a strategically placed undercover private investigator within a facility maybe the prudent solution over other Investigative methods. Unexplained thefts or drug activity can pose both financial losses, as well as health and safety concerns.
A carefully selected Private Investigator posing as a regular employee can be placed into almost any type of industrial, corporate, commercial or retail environment, and blend in with employees. The discreet investigation is an effective way to expose theft rings, time theft, drugs and other concerns.  A carefully selected Investigator may also be able to unravel plots to damage a company's reputation or image, via conspiracies against the organization and its management. In senior level positions, the  release of confidential company information to competitors can be extremely detrimental to its bottom line.
Undercover Investigations are also beneficial when used in conjunction with other types of Investigations. For example, once guilty parties are exposed via the undercover operative, a Surveillance Investigator or installation of covert cameras can be used to document illegal activities like drug and alcohol consumption or theft.
Investigations Toronto has overseen numerous complex Investigations in both Canada and in association with our partners in the United States.
For more information on our undercover Investigation servcies, speak with one of our experienced licensed Investigators today. Contact us for a professional and friendly no obligation quote at 1-800-977-0337.